OFERTA DE CRACIUN 2017 HOTEL MAGURA VERDE
"Voi pastra Craciunul in inima si incerc sa-l tin cu mine tot anul!" Charles Dickens.
Dragilor, cu gandul la Sarbatoare Craciunului si al sarbatorilor de iarna ce se apropie, va invitam sa traiti alaturi de cei dragi zile magice de sarbatoare la HOTEL MAGURA VERDE
Peisajul, linistea si aroma meniurilor traditionale se vor imbina perfect pentru un Craciun de neuitat.
DESCOPERA OFERTA COMPLETA - printr-un singur click pe poza de mai jos
DETALII SI REZERVARI la:
tel: 0723.262.995 / e-mail: maguraverde@yahoo.ro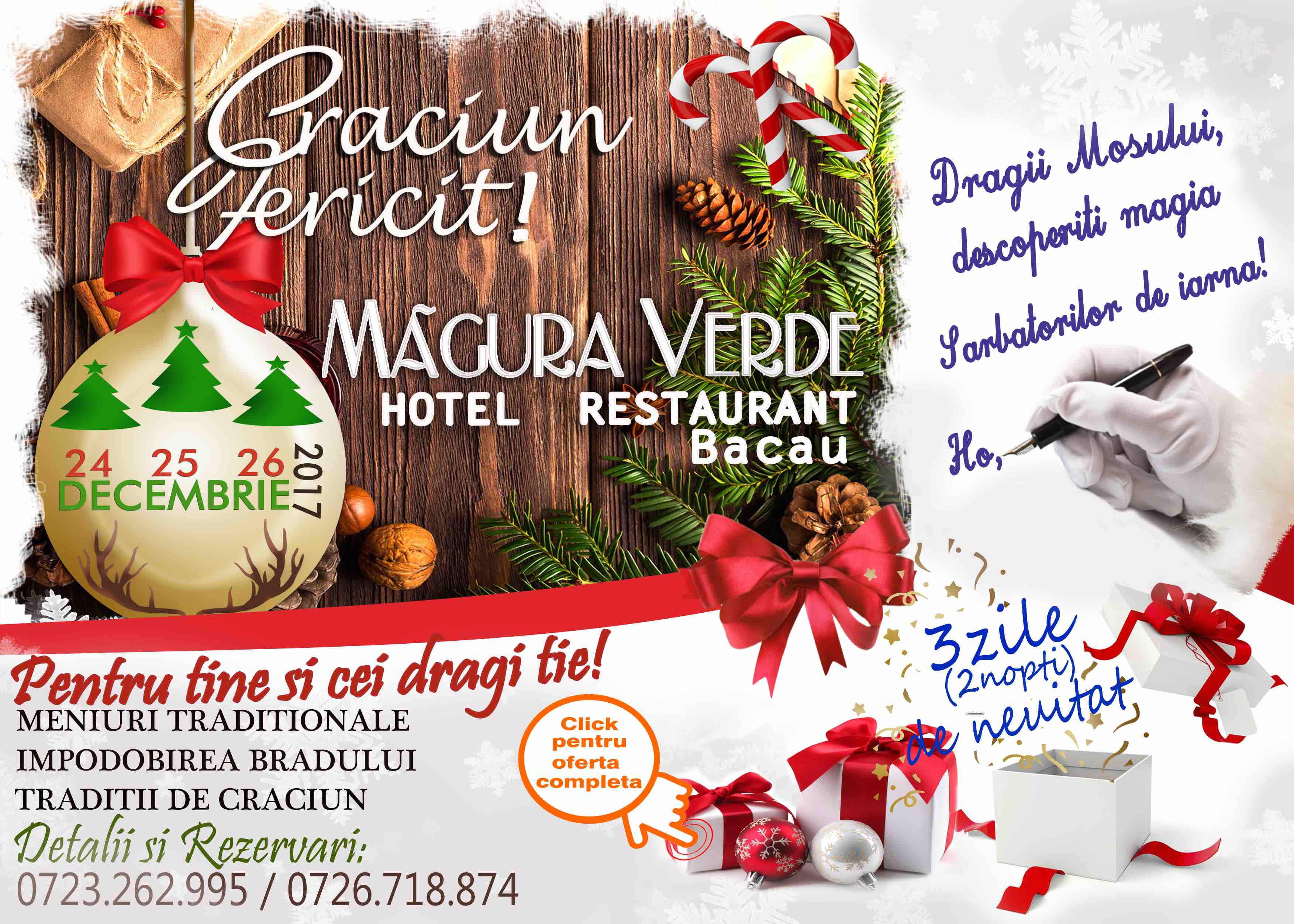 Located in a privileged natural setting, on a plateau surrounded by forests that lie on valleys and hills, Magura Verde Hotel is a benevolent host in any season.
Situated 10 Km from the city of Bacau, on the serpentines of the national European road E574 Bacau-Brasov (DN 11), the hotel was built to offer the warmth, quietness, comfort and privacy desired by the people visiting Bacau or the ones that are on business trips.
Magura Verde Hotel is the perfect choice if you want the best services in a place where you can feel like home. Always with a smile, our personnel will make sure that you have everything you want.